AMA-Marketing new member of the ICRT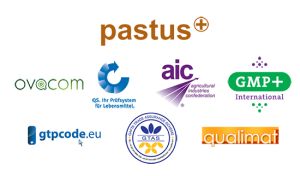 The International Committee for Road Transport (ICRT) welcomes AMA-Marketing as the eighth member. Besides OVOCOM, GMP+ International, Qualimat, GTP, AIC, Gafta and QS, AMA-Marketing with its quality assurance pastus+ recently joined the platform. ICRT´s objective is to harmonize international road transport and to assure a coherent level of quality all over Europe. Therefore, the standards which participate in the ICRT agreed upon common rules that ensure a robust feed safety management system within trading companies.
The ICRT was founded in 2007 by the organizations OVOCOM (Belgium), GMP+ International (The Netherlands) and Qualimat (France). In 2009 QS Qualität und Sicherheit GmbH joined the platform.