Certus und QS extend agreement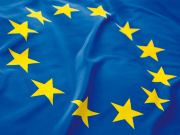 Pork originating from the Belgian Certus scheme can still be delivered into the QS scheme in the next year. The bilateral agreement between QS Qualität und Sicherheit GmbH and Belpork vzw, standard owner of the Beligian Certus scheme has been extended until 31 December 2013. From 1 January 2013 it will allso be possible to deliver Certus certified sow meat into the QS scheme.
The extended agreement comprises, among other thinds, the inclusion of livestock transport as well as the installation of an antibiotics monitoring for all pig-fattening businesses in the Certus scheme. Furthermore, latest developments ragarding the scope and content of audits have been considered for the Slaughtering/Deboning stage.