Commenting Phase 2016 – Take part now!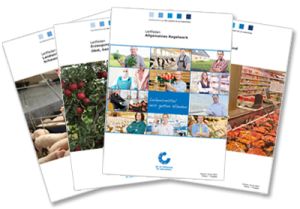 Please take the opportunity and get an impression of the guidelines valid from January 2017. Until 30th of November every scheme participant, auditor and all other interested persons have the chance to read and comment the revised guidelines: via an online contact-form you may give suggestions and offer criticism. We will carefully check all comments and hints and answer them individually.
Note: Of course, you can leave comments not only during the commenting phase: constructive criticism and suggestions on our guidelines are welcome at any time. Please use the comment-form.