Extension of the recognition between COCERAL and QS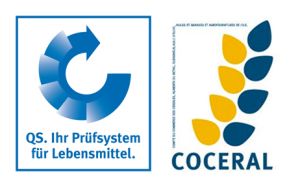 QS and the international standard owner COCERAL (Standard: GTP) have agreed on a mutual recognition of audits.
The recognition, which was so far just valid for the delivery trade of agricultural primary products, has now been extended and specified. According to this, companies QS-certified for the production of feed materials, trade, transport or storage and transhipment are eligible to deliver to GTP-certified companies without further audits or requirements.
Vice versa, the QS-recognition for GTP-certified companies by QS is now valid for companies, which are certified for trade or storage of feed materials of vegetable origin and agricultural primary products. In case these companies also transport the goods, this is included in the recognition as well.
All details about the mutual recognition between COCERAL and QS, as well as a description of what companies have to fulfil to use the recognition can be found in the Annex 10.1 Recognized standards of the Guideline Feed Sector.