Feed, Livestock Farming and Meat: This is new in 2016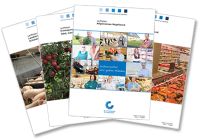 In the QS scheme, the feed companies, livestock farmers as well as abattoirs and deboning plants pay equal attention to food safety. As part of the annual revision and to support the scheme participants, QS further clarified the practice-oriented guidelines and adjusted them to new legal requirements.
Below we have summarized the major changes of the guidelines, valid since 1st January 2016, of the supply chain feed, livestock farming and meat:
You can find detailed information about all guideline changes in the revision information under Documents and More. There you will find all revised guidelines, checklists and further information as well.