Feed standards discuss with CSA-GTP about comparable requirements and recognition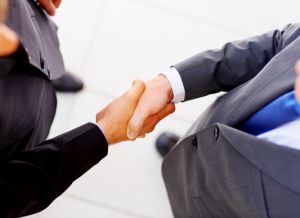 The scheme owners AIC, GMP+ International, OVOCOM and QS are currently working to achieve harmonized purchase requirements. In the framework of this project, differences in recognitions of other schemes are also being compared. It is the common aim to harmonize the recognitions of further standards as much as possible as they have an influence on the necessary gate-keeping options of the schemes. 
As part of this process, discussions about the recognition of the standard 'Charte Securite Alimentaire - Good Trading Practice' (CSA-GTP), which mainly certifies French collectors of grains, are ongoing.
QS and AIC do not recognize the CSA-GTP standard so far, whereas OVOCOM and GMP+ International currently accept CSA-GTP.
OVOCOM has done a detailed benchmark with the CSA-GTP standard over the last couple of years. Based on this benchmark, discussions regarding a possible mutual recognition agreement with CSA-GTP have been initiated by AIC, GMP+, OVOCOM and QS. Several points for improvement of the CSA-GTP standard have been identified. All schemes have expressed their intention to consider a mutual recognition agreement with CSA-GTP as soon as the requirements are regarded as being comparable. CSA-GTP has been requested to put forward a concrete action plan by the end of 2016, which has been done and which shall be implemented by 30/06/2017.
The acceptance of CSA-GTP certification in GMP+ and OVOCOM after 30/06/2017 will only be possible if there is an agreement of mutual recognition with all the schemes, based on a sufficient level of equivalence. Depending on the outcome of the discussions with CSA-GTP, the gate-keeping options of the schemes could get further harmonized.