Fenugreek seeds - Ban on imports lifted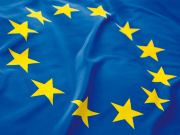 The Federal Ministry of Food, Agriculture and Consumer Protection (BMELV) notifies that, as from 1 April 2012, fenugreek seeds from Egypt may be imported to the EU again.
In its implementing decision (2011/402/EU) of 6 July 2011, as last amended on 21 December (2011/880/EU),  the European Commission prohibited the import of fenugreek seeds an certain seeds and beans from Egypt to the EU. The ban expires on 31 March 2012. The Federal Ministry announces that, according to verbal information received from the EU Commission, this ban will not be renewed.