First producer from South Africa in the QS Scheme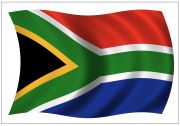 From now on chives with QS certification mark can also be delivered from South Africa. The new producer of the QS scheme is located in Randfontein, near Johannesburg. Marolien has a regristation for vegetable production and supplies chives from its 12 hectares of cultivated area.
The map showing the international producers who are eligible to deliver into the QS scheme becomes more and more complete.