For the first time QS organized two workshops for laboratories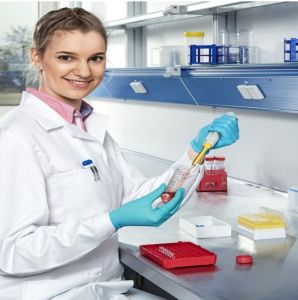 Recently two workshops with representatives from QS approved laboratories took place in Bonn. More than 30 participants attended the two events about residue of monitoring fruit, vegetables, potatoes and about feed monitoring.
The focus was on the use and upkeep of the QS database. QS employees gave information about how to create and maintain laboratory profiles in the database and what to consider when entering the sample related data and analysis results. Among other hints and tips for data entry, updates and planned modifications in the QS database were presented. The participants were asked to give feedback and make suggestions on how the use of the database can be further optimized. The recommendations were discussed and will now be reviewed by QS concerning their feasibility.
The two workshops were also a great opportunity to get into a professional dialogue with other laboratories and representatives of QS. At the end, everyone agreed that focus workshops for laboratories should be conducted periodically in the future. Because of their positive response, it is planned to expand the workshops to include foreign laboratories.