International workshops for laboratories residue monitoring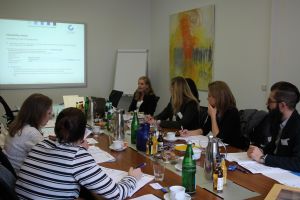 Last week two international workshops for QS approved laboratories took place in Bonn. The events about residue monitoring of fruits, vegetables and potatoes especially aimed foreign laboratories. Nearly 20 laboratory representatives from different European countries were registered for the workshops.
Similar to the German-speaking workshops in 2014, the focus was on the use and upkeep of the QS database. Among information about how to create and maintain laboratory profiles in the database, the participants got hints and tips in dealing with the database, such as what to consider when entering the sample related data and analysis results. In addition, the QS employees present innovations and planned changes in the QS database. In direct exchange, the workshop participants were able to describe their experiences with the database and to make suggestions on how the use of the database can be further optimized. The recommendations will now be reviewed by QS concerning their feasibility.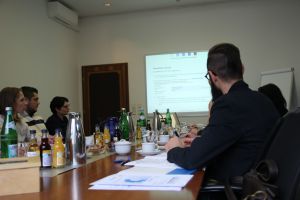 The very constructive discussions and lively conversations during the event showed that laboratory workshops offer good forums for current issues and mutual exchanges. The positive response confirms that the introduction of regular, thematic workshops as an integral part of advanced training was the right decision., says Claudia Rotter, responsible for laboratories at QS.