Mutual recognition with standard owner EFISC extended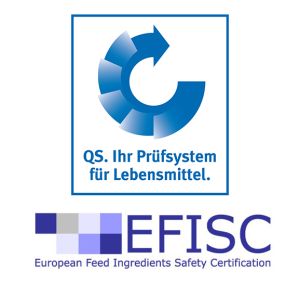 QS has extended the mutual recognition with the standard owner European Feed Ingredients Safety Certification (EFISC), which exists since 2014, by feed materials from biodiesel production (glycerol and crude glycerol).
As of now, QS certified feed companies can therefore obtain this feed from EFISC certified suppliers. This is based on the prerequisite that the suppliers are listed in the QS scheme participant search at https://www.qs-plattform.de//index_english.html.
Due to the extended mutual recognition with EFISC, annex 10.1 Recognized standards (revision status 1 June 2017) of the Guideline Feed Sector has been updated. It can be read and downloaded under Documents on the QS website.