On the road to success in southern Europe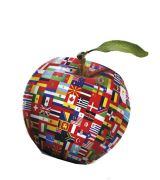 On 12th November 2012, the fifth Spanish certification body attained its QS-approval. QS is thus expanding its network in Europe and enhances the year-round product availability of QS certified fruit and vegetables.
Since the beginning of 2012 the number of QS certified Spanish producers has increased by 25%. The number of QS wholesalers has risen even more: while 37 Spanish wholesale businesses have been taking part in the QS scheme in January, their number has reached a total of 78 in October. This is a huge increase, which has not gone unnoticed by service providers. In addition to the five certification bodies, 19 Spanish coordinators and four Spanish laboratories are QS-recognized to enable the certification of the increasing number of QS scheme participants.