QS advisory board for cattle and pigs took far reaching decision on piglet castration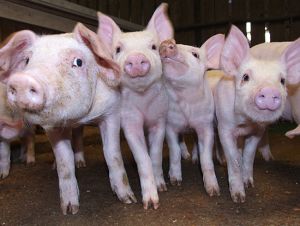 As of 2019, the castration of piglets without anaesthesia in Germany is prohibited by law. In order to counteract the expectable distortion of competition, the QS advisory board for cattle and pigs has already clarified the QS requirements. Thus, from 1 January 2019 the guidelines of the German animal welfare act concerning piglet castration without anaesthesia apply to all QS scheme participants – both from Germany and abroad.
It is particularly important that these requirements count also for animals and meat from abroad which are delivered and marketed in the QS scheme by the recognition of other standards. In addition, it is not only about the animals, but also about fattening pigs and pork meat, which comes from piglets who are surgically castrated. The decision applies to the agriculture as well as to all subsequent production and marketing stages.
Within the QS scheme, all procedures for the avoidance of piglet castration without anaesthesia harmonised with the German animal protection law can be used. These include the currently known methods of surgical castration with analgesia/anaesthesia, entire male production and vaccination against boar taint.