QS Feed Monitoring: Very few complaints in 2015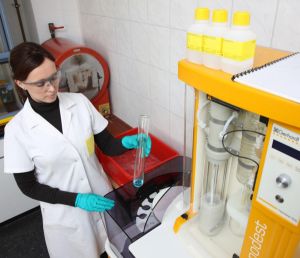 Within the analysis of the QS scheme, feed performs very well. This is shown by an evaluation of data entries for the QS feed monitoring in 2015.
In 2015 25,599 samples of 5,232 feed companies were analysed for the QS feed monitoring. Only 44 feed samples tested for undesirable substances showed exceedances of maximum values, action thresholds or guidance values. In total 402,346 feed monitoring analysis results were entered in the database by 68 QS-approved laboratories. Thereof 10,105 analyses were accounted by mycotoxins DON, ZEA and 6,259 by aflatoxin B1. Additionally, 22,004 analysis for heavy metals were authorised by QS scheme participants of the feed sector.
In the QS scheme, every company that produces or trades feed is obliged to participate in the feed monitoring.