QS Laboratory Performance Assessment: Integration of individual methods evaluated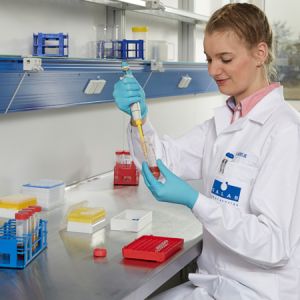 The laboratory performance assessment carried out in autumn 2016 focused on the test matrix tomato. The spotlight was on active substances, which have never been investigated in previous assessments. By using ethephon (plant growth regulator), fosetyl-aluminium and phosphonic acid (fungicide), for the first time, active substances have been taken into account which have to be analysed by individual methods and are allowed to be subcontracted to other QS approved laboratories. Here, especially the organisational processes, such as the transfer of partial samples and the compliance with specified analysis times have been tested. The good news: The entire processing was successful. As of spring 2017, the results of the subcontracted analyses will be included in the test assessment. At the annual meeting of laboratories managers in Berlin in February, the results will be presented to the laboratories. 
Reporting by laboratories – Improved but still expandable
As in the previous laboratory performance assessments, the original analyses reports had to be submitted to QS. The aim was to examine the data provided by the laboratories regarding complex residue definitions, the assessment of the samples in line with the EU residue definition (Regulation 396/2005) and data regarding the degree of capacity utilisation of the ARfD values. 39 percent of the laboratories met all reporting requirements. Thus, the reporting of the laboratories was better than in the previous tests. Nevertheless, there is still a need for optimization (for example declaration of the calculation model for the ARfD-utilisation; correct residue definition according to the EU-Regulation 396/2005).
Results of the Autumn Assessment 2016
A total of 64 laboratories from 12 countries participated in the laboratory performance assessment, including 43 QS-approved laboratories. Similar to the previous assessments, laboratories already approved by QS performed significantly better than the laboratories currently involved in the approval procedure. All QS-approved laboratories were able to fully identify the multimethod active substances in the test matrix. 36 percent scored the maximum number of points. However, six laboratories failed the performance assessment. They are obliged to take part in the spring assessment 2017. For laboratories currently involved in the approval procedure, the assessment was more difficult. Six of the 20 participating laboratories in the approval procedure failed the test. The same applies to a voluntarily participating external laboratory.