QS-Report Meat and Meat Products: new issue published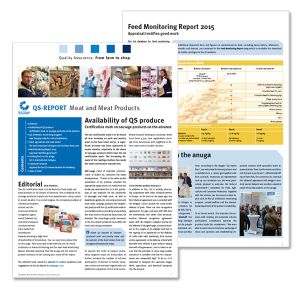 The new issue of the QS-Report Meat and Meat Products is published and now available for download on the QS website under Media Catalog.
Hot of the press, this issue presents the focus topic availability of QS produce: Especially the availability of sausage products with the QS certification mark was greatly increased in the last few months. The main contribution towards this development has made the increasing demand of the leading retailers. An assessment from the perspective of retailers gives Rolf Lange from the Edeka AG. Also at the anuga this subject was one of the main topics. A detailed reporting on the fair presentation of QS can also be found in the report. Moreover this issue deals with the use of critical antibiotics in livestock farming, the new Feed Monitoring Report and the most important revisions for the upcoming year.
To obtain the QS report regularly and free via e-mail, please register on the QS website under Press & Publications.