Random sample audits 2013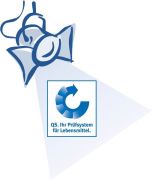 As every year, auditors are currently on their way to carry out random sample audits throughout the QS scheme. Between June and September, randomly selected scheme participants will be checked for specific requirements.
The inspected requirements vary between the different stages of the supply chain. Important points are, for example, implementation of the crisis management, participation in monitoring programs, timely implementation of corrective actions, product traceability, implementation of a hygiene management as well as an operational self-assessment.
Random sample audits are part of the QS scheme integrity system (SIKS). They ensure that the scheme participants comply with the requirements of the QS scheme even if they are not expecting a regular audit. Except for K.O. evaluations, random sample audits do not have an effect on the frequency of regular audits or the QS status.