Revised style guide for the QS certification mark published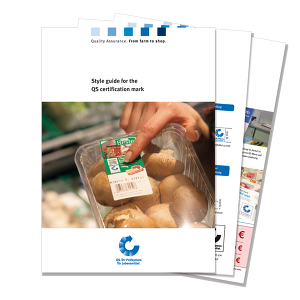 The revision of the style guide for the QS mark is completed and the style guide can be viewed and downloaded from now on at www.q-s.de/qs-style-guide.html.
The rules for the use of the QS certification mark have not been changed with the revision, but emphasis was put on clarity and practical relevance. The now clearly structured style guide includes numerous examples of the use of the certification mark in advertising media, packaging materials or in corporate communications.