Salmonella round robin test 2015: Majority of QS-approved laboratories with good results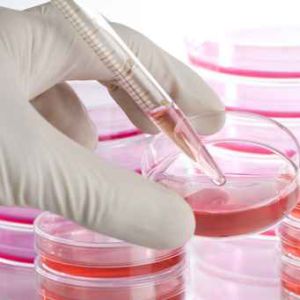 At the latest salmonella round robin test, large part of labs approved by QS achieved positive results. 27 of 30 QS-approved laboratories passed the round robin test Salmonella Monitoring Pig successfully. Three laboratories failed the test and were asked by QS to take appropriate improvement measures and to provide evidence on their implementation. Additionally, in the next salmonella round robin test, they have to participate successfully to maintain their approval. 
In total, 40 laboratories from Germany and European neighbouring countries participated in the test, 35 of them passed. Among the participants, there were the Friedrich Löffler Institut, the Bundesinstitut für Risikobewertung, the central veterinary laboratory of the Netherlands (VLG B.V.) as well as the two test kit producer Qiagen and Prionics. As part of the round robin test, all participating laboratories had to analyse ten samples of meat juice and meat serum with different levels of antibodies.
With the salmonella monitoring in the QS scheme, farmers, veterinarians, abattoirs and laboratories have been actively contributing towards the quality assurance of foods for more than ten years. The goal of the monitoring is to identify and remove the possible entry sources of salmonella into QS fattening businesses so that the number of infected or contaminated animals is reduced. Prerequisite is that the QS-approved laboratories provide valid test results to the salmonella contamination. To ensure this, QS conduct annually a round robin tests with QS-approved laboratories. The participation is mandatory.