Start of the training season 2016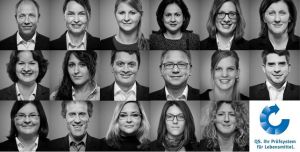 With the training for auditors before approval the training season 2016 starts today.
This year a total of 35 trainings in eleven different cities are planned. More than 650 participants are expected. The attendants will be trained by employees of the QS Qualität und Sicherheit GmbH as well as by external speakers. Firsthand the auditors obtain information about revisions and current developments in the QS scheme. Moreover the participation in annual QS trainings is an integral part of the further training of each auditor and serves to exchange experiences with colleagues. The participants analyze concrete problems and consider possible solutions using case studies, discussions and tests. Thereby the trainings make an important contribution to the harmonization of evaluations in the audit.
Because of the generally positive response of the last year, a training for foreign auditors in Madrid will be offered again. In addition three foreign language trainings take place in Bonn.