Successful exhibition - QS at the anuga 2015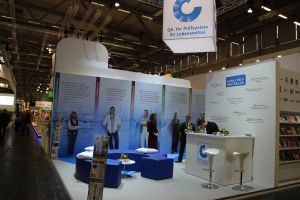 The world's leading food fair anuga ended last week in Cologne with a record of over 7,000 international exhibitors. In total, exhibitors from 108 countries were present on site and offered their innovative, new products and concepts around the international food economy.
QS was represented with an attractive stand in the meat hall, hall 6. Many visitors seized the opportunity to exchange experience with QS-employees and to discuss current topics. Another essential result of our discussions at the anuga is the consensus to continue the bilateral agreement with the Belgian standard owner Belpork. In addition, numerous discussions with representatives from Brazil and East European countries allow promising forecasts for future cooperation.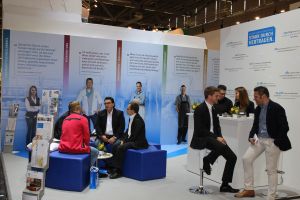 We were particularly pleased to welcome the Federal Government's Committee for Food, Agriculture and Consumer Protection. Together with the visitors, we discussed current topics such as the QS antibiotics monitoring program, animal welfare and the international expansion of QS produce availability. Another highlight at our stand was our Blue Hour. According to the slogan QS macht blau, we welcomed business partners and co-exhibitors to a casual get-together with blue cocktails. Numerous QS representers took up our invitation too.
The date for the upcoming anuga in two years is already set: the fair will take place from 7 to 11 October 2017 - of course QS will be there again!