Temporary authorization for ethephon-application on Spanish kakis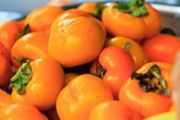 Fruit growers in Spain might temporarily use the maturity modulator ethephon for kakis. The Spanish authorities have granted an exceptional authorization which is valid from 1st September until 15th December 2013.
The limit value for kakis as well as the acute reference dose (ARfD) was set at 0.05 mg/kg. In analytical terms etephone has to be analyzed by means of single proof method. Companies that obtain kakis originating in Spain should take this into account when assigning analysis spectrum.
The active substance etephon is authorized according to Implementing Regulation (EU) No. 540/2011. In Spain, approval is granted for application on apple and cotton. Besides kakis, exceptional authorizations apply for table grapes and pineapples (of 10th September 2013).
(Source: Junta de Andalucía, Consejería de Agricultura, Pesca y Desarrollo Rural, 2013)