Mutual recognition between OQUALIM and AIC, GMP+ International, OVOCOM and QS possible as from 1st of January 2018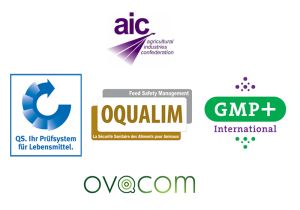 QS, AIC, GMP+ and OVOCOM have agreed upon a joint Memorandum of Understanding (MoU) with French standard owner Oqualim, which specifies the terms and conditions for a temporary mutual recognition starting 1 January 2018. The mutual recognition is initially set for a transition period of two years.
Further details regarding the mutual recognition with Oqualim can be found in the joint statement below. Detailed information on how the recognition can be utilized by QS scheme participants in the future will follow shortly.