VVVO numbers: merchandise management systems are being reorganized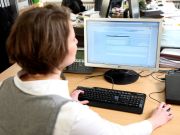 Within the QS scheme, many feed producers and feed trades currently query the VVVO number (or respective national companies' identification number) for bulk compound feed orders.
Thereby, they implement requirements which will apply within the QS scheme from 01.01.2013. Henceforth, the VVVO number must be allocated to the delivery charge and displayed on the accompanying documents (usually delivery notes).
Many feed producers and feed traders already reorganized their merchandise management systems: the VVVO numbers of the supplied farms can be electronically recorded and mapped. This saves time and effort. The farmer has to check the information on the delivery notes and have them corrected if necessary. The farmers have to keep the delivery notes.
Inspection during a QS audit on the farm is currently not intended.
As a consequence of the dioxin incident in early 2011, allocating the VVVO numbers serves to improve the traceability and helps tracking supply routes from potentially defective batches in an incident.