With Kaiser's Tengelmann to the International Green Week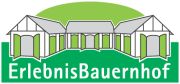 Shared commitment for safe food. The International Green Week starts in Berlin on 18th January 2013. At the Farm Experience, Kaiser's Tengelmann and QS present themselves as strong partners in the field of quality assurance. At their common stand, visitors will be provided with plenty of infotainment around the topics safe foods and quality assurance.
Products labeled with the QS certification mark have been in the meat counters, fruit and vegetable shelves of the Kaiser's Tengelmann branches for more than ten years. With their joint appearance on the Green Week, the partners aim to enhance public awareness for safe food. At the common exhibition stand, visitors can find out how they themselves can influence the shelf-life and quality of foodstuffs. The ambassadors of the QS-live initiative will therefore provide first-hand advice.
The 78th International Green Week takes place from 18-27 January 2013. At the Farm Experience in hall 3.2, more than 50 partners – agricultural businesses, companies and associations – inform about latest developments in plant production, animal husbandry, farm- and biotechnology.