QS scheme manual for 2020 published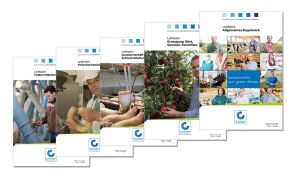 The revised QS guidelines have been valid since 1 January 2020. They can now be viewed and downloaded in the Documentcenter of the QS company website. 
Detailed information on all guideline changes made in the course of the revision can be found in the revision information at the end of the respective guideline. In addition, the checklists for audits that will be carried out from 1 January 2020 onwards are also available for download in the Documentcenter of the QS website.