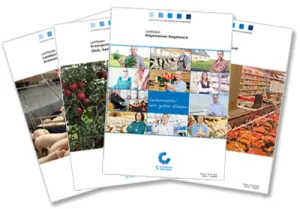 As every year, QS invites all scheme participants, auditors and other interested parties to partake in the commenting for the QS scheme manual. Between 15 and 22 November 2018, you have the opportunity to comment on the revised guidelines that become effective from 1 January 2019.
Your opinion matters: Via an online form you can tell us your improvement proposals, sug-gestions or criticisms. All information will be carefully checked and answered individually.
By the way: constructive criticism, feedback or suggestions are welcome at any time! For this, please use our contact form.