Coronavirus (Sars-CoV-2) - recognition for deliveries to external systems remains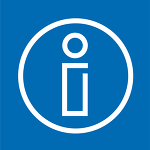 In view of the current spread of the coronavirus (Sars-CoV-2), QS has already pointed out that upcoming audit dates can be postponed at the discretion and after consultation with the respective certification body. This regulation also applies to the annual audits that must be carried out for recognition in an external system.
In the course of this regulation, companies to be audited thus retain their eligibility for deliveries to the QS scheme as well as for deliveries to a recognised external system (e.g. GMP+ Int.) until after the original audit date.