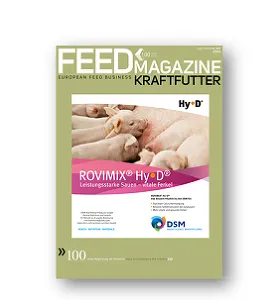 Safe feed is the basis for safe food. On this topic, Claudia Brill (coordination feed sector) and Katharina Clemens (management assistant) from QS have written an article for the international Feed Magazine, which has been published in the current issue.
As the first link in the food chain, the feed industry is the starting point for sufficient production of animal food, for food safety and also for differentiated quality requirements. With clear specifications for raw material management, company hygiene and traceability as well as a robust testing system, QS supports scheme participants in fulfilling their responsibility for safe food - a quality assurance that goes hand in hand with the consumer.
You want to know more? You can find the complete article from the Feed Magazine in our media catalog.