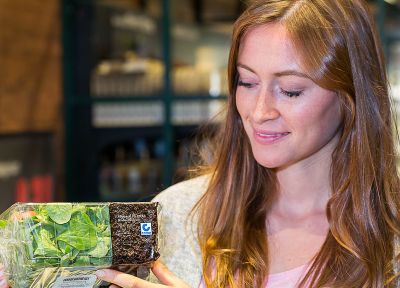 The United Nations has declared 7 June as World Food Safety Day. Every year since 2019, this day has drawn attention worldwide to the health consequences of contaminated and rotten food. The fact that consumers in Germany can rely on safe fresh food is also the aim of the 150,000 participants in the QS network and is at the centre of all our activities.
Data from the World Health Organization (WHO) underline the need for a global effort to improve food safety: Every year, approximately 420,000 people worldwide, including 125,000 children under the age of five, die from diseases caused by bacteria, viruses, parasites or chemical substances in contaminated food. Growers, producers and processors of food in particular have a high responsibility for safe food. QS supports all participants in the QS network in reliably and consistently implementing all legal regulations and the QS specific requirements for food safety. Because everyone - from farm to shop - delivers reliable quality to everyone else, the QS certification mark stands for maximum safety for meat and sausage products, fruit, vegetables and potatoes, says QS Managing Director Dr. Hermann-Josef Nienhoff. This includes careful and reliable controls as well as training measures, the development of guidelines for the implementation of the highest hygiene standards and professional crisis management.
Today, QS is the leading standard for food safety in Germany. 95 % of all fresh pork and poultry, 85 % of beef and 90 % of fruit, vegetables and potatoes from Germany are QS certified. In this way, we make a significant contribution to ensuring that consumers in Germany can rely on safe fresh food.