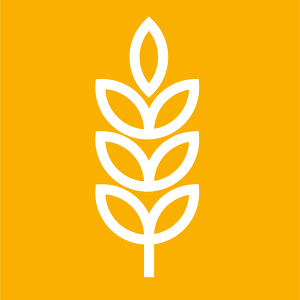 They produce feed materials or compound feeds, additives or premixes and trade them worldwide. There are brand producers and others who produce under private labels for branded companies. Whether large or small, all QS feed producers and traders use QS feed monitoring.
Industry-specific control plans specify the minimum parameters for which the feeds must be tested, spread over the entire year. Sounds simple, but it's not: Until October 2020, the scheme participants first had to select the relevant plans for their own production from more than 50 control plans based on the QS guideline and then compile them for each site based on their annual tonnage.
Detailed questions about the production process
Selecting the right control plan and parameters is now much easier for companies with the Monitoring Planner QS-EasyPlan Feed. And it works like this: The company enters its production type, one or more feeds that are produced or traded, and the annual tonnage into the screen of the Monitoring Planner QS-EasyPlan Feed. Sometimes there are further detailed queries on the production process and processing additives used for certain feed. Once the data has been stored, it generates the site-specific control plan for the company. An additional advantage is that the QS-EasyPlan Feed automatically sums up tonnages of different individual feeds that are based on the same control plan and displays them in one control plan. Save, print - and off you go.
Control plan with a few clicks
The perfectly prepared control plans can also be used in the audit. From now on, companies can create their own simplified control plans with just a few clicks and are always optimally prepared for the audit - which saves time and effort, says Lisa Veller from QS. And what to do if the planner doesn't spit out any results? Then the company must apply to QS for a site-specific monitoring plan, explains Veller. The Monitoring Planner QS-EasyPlan Feed refers the user directly to a corresponding form, which is used to submit a request for a site-specific plan. Like all guidelines and documents of the QS scheme, the new Monitoring Planner QS-EasyPlan Feed is freely accessible. So even those who are not QS scheme participants can use it - and thus convince themselves of the strength of the scheme.