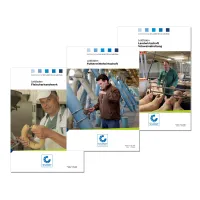 The QS guidelines from the meat, livestock farming and feed sectors were revised in the course of the 2020 revision in terms of both content and editing and adapted to practical use and legal requirements. The valid documents are now available in our Document Center and can be downloaded.
We have summarized the most important changes and innovations for you below.
Further detailed information on all other guideline changes can be found in the revision information at the end of the respective guideline.