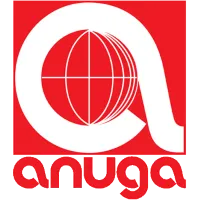 Great events cast their shadows ahead! From 5 to 9 October 2019, Anuga, the world's largest trade fair for the food industry, will open its doors in Cologne. At this year's edition of the food fair, in which more than 7,500 exhibitors from more than 100 countries took part in 2017, QS will of course be represented again. We cordially invite you to visit us at our brand new booth (A079, hall 6), to get to know our new, innovative information offer and to inform yourself about the services of the QS inspection system for fresh food.
Best animal welfare and optimal animal health at reasonable consumer prices - the industry is faced with the conflicting demands of consumers and market realities. How can QS, together with all players in the industry, further optimise good standards in order to achieve more for consumers and economic operators? We would like to talk to you about these and other important challenges in the agricultural and food industries.
Visit us at the QS booth and enter into dialogue with the experts from QS, the Initiative Tierwohl and Haltungsform.de. We look forward to your visit!