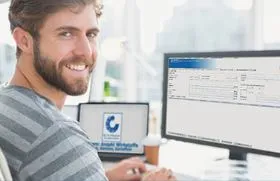 In addition to a German and English version, the QS checklists for audits carried out from 1 January 2020 onwards are now also available in Spanish in the document centre of the QS website and in the database. This will further simplify the conduct of audits for Spanish speaking scheme participants, auditors and certification bodies.
However, QS points out that communication with the QS office must still be in German or English. This means that comments and corrective actions, requests for resetting and unblocking, and written requests made in Spanish must also include a German or English translation.
Already since November 2019 QS offers a Spanish language version of the QS database for Spanish speaking QS scheme participants, coordinators and employees of certification bodies and laboratories.
Además de la versión en alemán e inglés, las listas de verificación de QS para las auditorías realizadas a partir del 1 de enero de 2020 también están disponibles en español en la sección documentos de la página web y en la base de datos de QS. Esto simplificará aún más la realización de auditorías para los participantes de Sistema, auditores y organismos de certificación de habla hispana.
Sin embargo, QS señala que la comunicación con la oficina de QS debe seguir siendo en alemán o en inglés. Esto significa que los comentarios y medidas correctivas, las solicitudes de reinicio y desbloqueo, así como las consultas por escrito que se hagan en español deben contener además una traducción al alemán o al inglés.
Desde noviembre de 2019, QS ofrece una versión en español de la base de datos de QS para los participantes de Sistema, los coordinadores, así como los empleados de los organismos de certificación y los laboratorios de habla hispana.