Information sheet on QS scheme participation with GLOBALG.A.P. Option 2 certificates published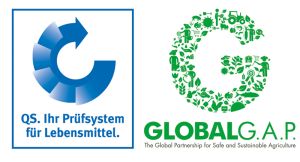 QS has published an information sheet explaining step by step the QS scheme participation for producers with a GLOBALG.A.P. Option 2 certificate. The information sheet can be viewed and downloaded on the QS website in German, English and Spanish.
In autumn 2017, the QS advisory council fruit, vegetables and potatoes had decided that producers with a GLOBALG.A.P. Option 2 certificate could, under certain conditions, also supply fruit and vegetables into the QS scheme, thereby determining the individual steps for scheme participation.
The coordinator is responsible for the registration of the producers in the QS database. These and all other tasks of the coordinator associated with the registration were defined in the advisory council meeting and will be published in an annex to the guideline Coordinators Agriculture/Production, valid as of 1st May 2018.
With the extension of the GLOBALG.A.P. recognition, another important step in cross-border food safety is being made, avoiding extra work by double auditing.