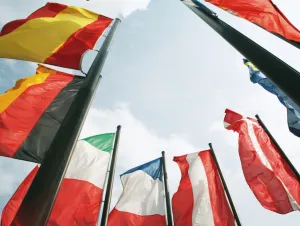 Of the approximately 200,000 QS scheme participants, who are currently participating in the QS scheme either directly or through the recognition of another standard, more than 30,000 are based outside of Germany. In order to ensure a consistent cross-border quality assurance of fresh meat and meat products as well as fruit, vegetables and potatoes and to ensure the integration of foreign scheme participants, QS is steadily expanding its support and contact with its participants abroad.
Since April, the QS team has been reinforced by Ms Maribel Chiva Silvestre. She supports the Spanish scheme participants as a local contact person and supports QS at trade fairs and information events. In an interview in the latest QS Report Fruit, Vegetables, Potatoes, we asked Mrs. Chiva Silvestre what benefits she sees in working with QS: We are making an important contribution to harmonizing international flows of goods, she explains. The QS certification opens doors for Spanish companies to the German market. I am pleased to be able to contribute a part of my work. You can read the entire interview with Ms. Chiva Silvestre in the latest QS report.
In order to give foreign scheme participants an understanding of the conditions of participation in the QS scheme, QS also conducts regular information events abroad, such as in Spain, Italy and the Netherlands. Just last month, joint meetings were also held with scheme participants, coordinators and interested companies of the meat and meat product chain in Spain. Personal contact with our scheme participants on site is essential for good cooperation, explains Sabrina Melis, who is responsible for international relations at QS. Questions can be clarified so much better and faster than on the phone or by e-mail. We also want to maintain and intensify this personal contact for the future.