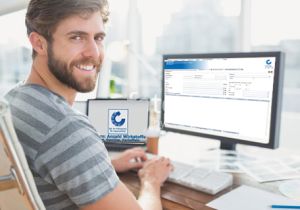 In addition to the German and English languages, the QS database is now also available in a Spanish version. The new version makes the use of the database much easier and more comfortable for Spanish-speaking QS scheme participants, coordinators as well as employees of certification bodies and laboratories.
The conversion of the employee accounts to the Spanish version of the QS database can be carried out via the following three steps:
In the Master data menu, open the scheme participant menu item
Open the employee record and change the language to Spanish
Save with the green check mark
QS points out that reset and unlock requests as well as other written requests must still be made in German or English.
Además de los idiomas alemán e inglés, la base de datos QS ya se encuentra disponible en español. La nueva versión hace que el uso de la base de datos sea mucho más fácil y cómodo para los participantes del sistema QS, coordinadores, así como empleados de organismos de certificación y laboratorios de habla hispana.
Para pasar las cuentas de los empleados a la versión en español de la base de datos QS por favor siga los siguientes tres pasos:
En el menú Datos de la empresa, abra la opción Participante del sistema.
Luego abra el registro de cada empleado y cambie el idioma a español.
Guarde los cambios con el ganchito verde
No obstante, QS resalta que las solicitudes de reinicio y desbloqueo, así como demás consultas por escrito a la oficina de QS deben continuar realizándose en alemán o inglés.