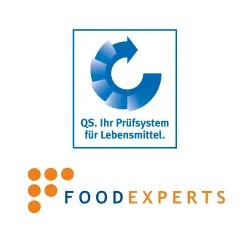 As of now, samples taken within the independent residue monitoring scheme FoodSecuritas are fully recognised in the QS residue monitoring fruit, vegetables and potatoes. The agreement between the Spanish company Food Experts S.L. and QS benefits wholesalers and producers of fruit and vegetables who participate in both schemes. Results of samples analysed within FoodSecuritas will be transferred to the QS database only with the approval of the QS scheme participant and will then be recognised by QS as part of the QS residue monitoring. This avoids double sampling and reduces costs and efforts for QS scheme participants.
FoodSecuritas was developed by Food Experts, S.L. to help retailers get an idea of their suppliers' pesticide use and reduce pesticide residues in the fresh produce they source. Currently, companies from more than 10 countries participate in the scheme.
The residue monitoring in the QS scheme monitors whether maximum residue levels for plant protection products and limit values for contaminants and nitrate in fruit, vegetables and potatoes are complied with. It is further checked whether applied plant protection products are approved for the corresponding cultures. The objective of this monitoring process is to ensure that only flawless goods find their way to the consumer. All producers, wholesalers and food retailers who participate in the QS scheme also implement the residue monitoring.
Around 15,000 samples from the residue monitoring were analysed by 77 QS-approved laboratories in 2018.