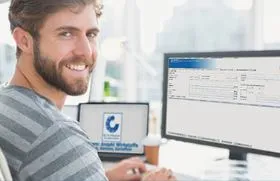 As part of the 2020 revision, now all revised and new supporting documents have been published on our QS website since 15 January 2020 and are available for you to download.
For the feed sector, the supporting document Labelling of QS products was revised: Since all feed for food-producing animals can now be labelled as QS products, the examples used in the supporting document have been revised accordingly.
For the agricultural stage, the supporting document Checklist for the use of persons that are assigned to destocking/ changing sheds (Poultry Farmers) was supplemented by hygiene aspects at loading companies for preparation in the QS audit.
In addition, the self-assessment checklists of the agricultural stage have been completely revised: they are now simpler, shorter and more practical.
In the newly created supporting documents - also from the agriculture stage -
Overview of documents for poultry farming
Overview of document for cattle farming
Overview of documents for pig farming
all important documents on the subject of audit preparation are listed.