Feed Monitoring
Report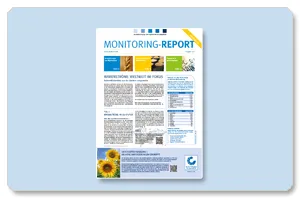 The Feed Monitoring Report provides a total overview of all analysis data which have been recorded by QS since the start of
feed monitoring in 2008.
Monitoring Report Fruit, Vegetables, Potatoes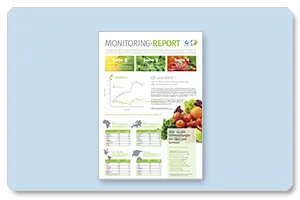 The Monitoring Report for Fruit, Vegetables and Potatoes contains the actual results of the the residue monitoring of
QS and the DFHV.
QS-Report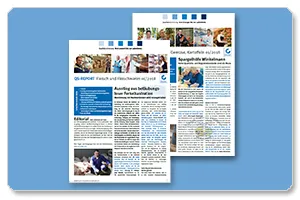 The QS-Report for meat and meat products and for fruit, vegetables, potatoes is published twice a year and contains interesting industry news, practical reports and latest facts of the QS scheme.
Information about the QS-scheme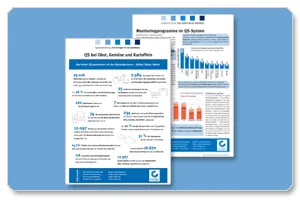 Here we have compiled the most important facts and information about the QS scheme as well as about the QS-requirements that go beyond the legal regulations.
Other Publications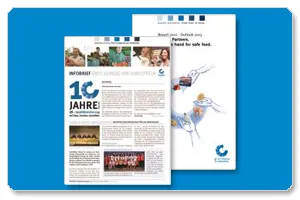 Are you looking for further information on QS? Our publications provide an excellent overview of the QS scheme and always keep you up to date.