Publications and Figures
You want to know how many cattle, pig or poultry farmers are part of the QS scheme? Or how many scheme participants are active at producer level, in wholesale, logistics or food retailing? How many audits are carried out at the individual levels of the meat industry? How often are sanctions initiated and which companies are currently new participants in the QS scheme?
Here you will find the answers to these and many other questions as well as our QS-reports and the monitoring-reports on residue and feed monitoring.
Figures from the supply chains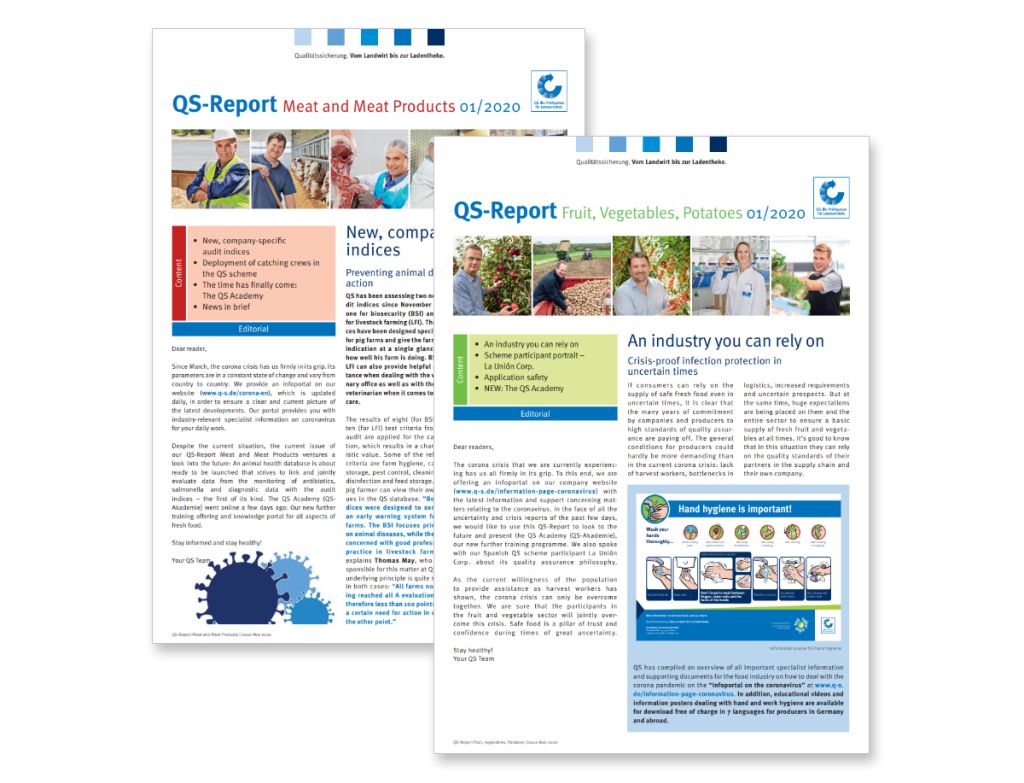 QS-Report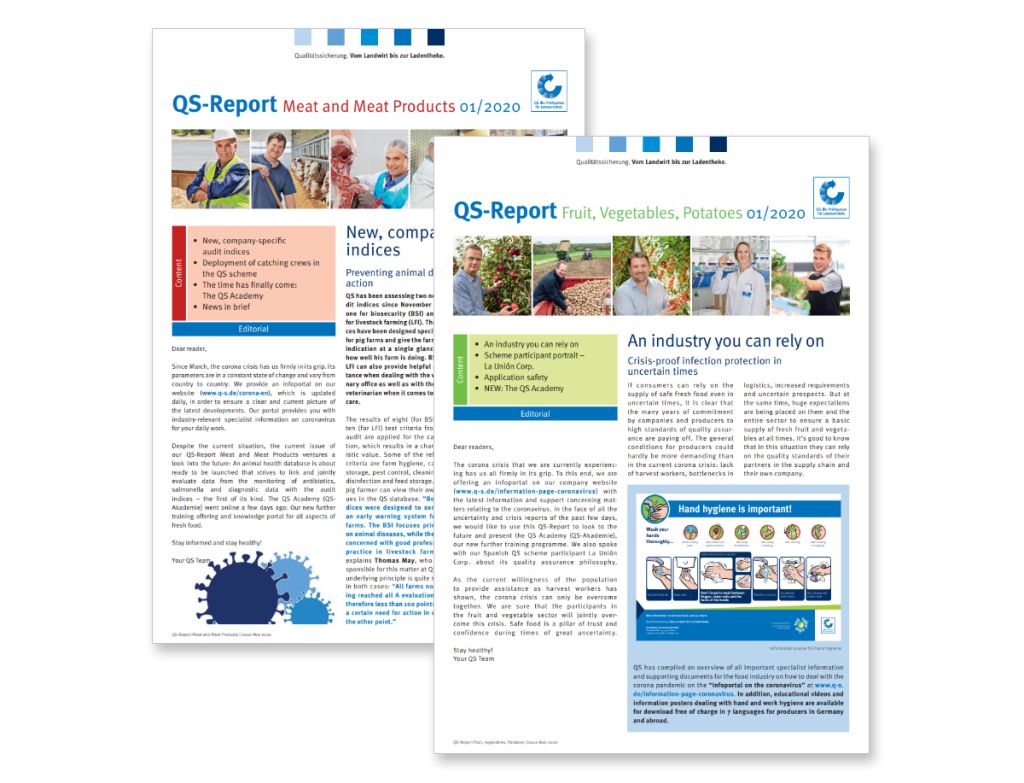 Quality assurance across all stages has many aspects, which we have highlighted in the QS Report in a compact and up-to-date manner. The QS Report, which is published twice a year as a meat and meat products edition and as a fruit, vegetable and potato edition, offers interested readers information and practical reports that are specially tailored to the respective QS supply chain.
New QS scheme participants
QS welcomes its new scheme participants! This overview shows you which companies are currently new to the QS scheme.