QS for logistics service providers
Since January 2013, logistics service providers who transport fruit and vegetables have been able to participate in the QS scheme. Their participation in the scheme indicates that their processes are monitored by independent auditors. The QS requirements focus on hygiene and traceability during transport and pave the way for practice-oriented quality assurance.
Relevant documents
You can find the documents for your participation in the QS scheme here:
---
Participate in the QS scheme
If you are a logistics service provider and would like to participate in the QS scheme, you can register in the QS database. Here, you can choose one of the QS approved certification bodies. This certification body concludes a declaration of participation with you.
QS recognizes the IFS logistics certificate in order to avoid double auditing. If you already have an IFS logistics certificate, you can participate in the QS scheme via your certification body. The certification body is responsible for the entry of the certificate runtime. If the certification body is not QS approved, the certification body has to contact QS first to conclude an agreement with QS.
FAQs - Answers for wholesalers and logistics service providers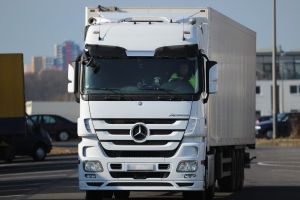 ---
Point of contact for questions and recommendations