Laboratories: focus on limit values and maximum levels
In the QS scheme, approved laboratories regularly inspect the compliance of the participating businesses with QS requirements within the framework of various monitoring programmes. The experience and responsibility of laboratory personnel play a key role in this process. They test the submitted samples for environmental toxins, residues of plant protection products, mycotoxins or heavy metals as well as for hygiene parameters like salmonella contamination.
QS-approved laboratories continuously prove that they are in a position to sustainably provide their services in line with consistently high standards by regularly participating in laboratory performance assessments organised by QS as well as external round robin tests.
Relevant documents
You can find the documents for your participation in the QS scheme here:
---
Becoming a QS-approved laboratory
Laboratories who want to carry out tests in the QS scheme require QS approval. One of the preconditions for this is accreditation in accordance with EN ISO/IEC 17025.
If you would like to obtain QS approval for your laboratory, please feel free to contact us.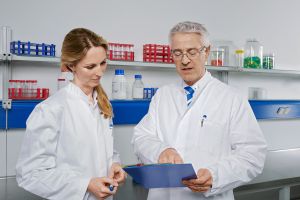 Overview approved laboratories
To open the maps please click on the pictures
(Please note that you will be redirected to the website of BatchGeo when opening the links)
---
Point of contact for questions and recommendations