Systematic and thorough
Sampling is carried out according to specific control plans. Analyses are systematically spread over the entire year. Feed material producers and traders whose products are not covered by a sector-specific control plan submit a business-specific control plan to QS for approval. For farmers who mix their own feed, the coordinator organizes participation in feed monitoring.
All sample data and test results are recorded in the QS database. To ensure that all requirements are met and that laboratory results can be compared, only QS-recognised laboratories may be commissioned to perform the tests.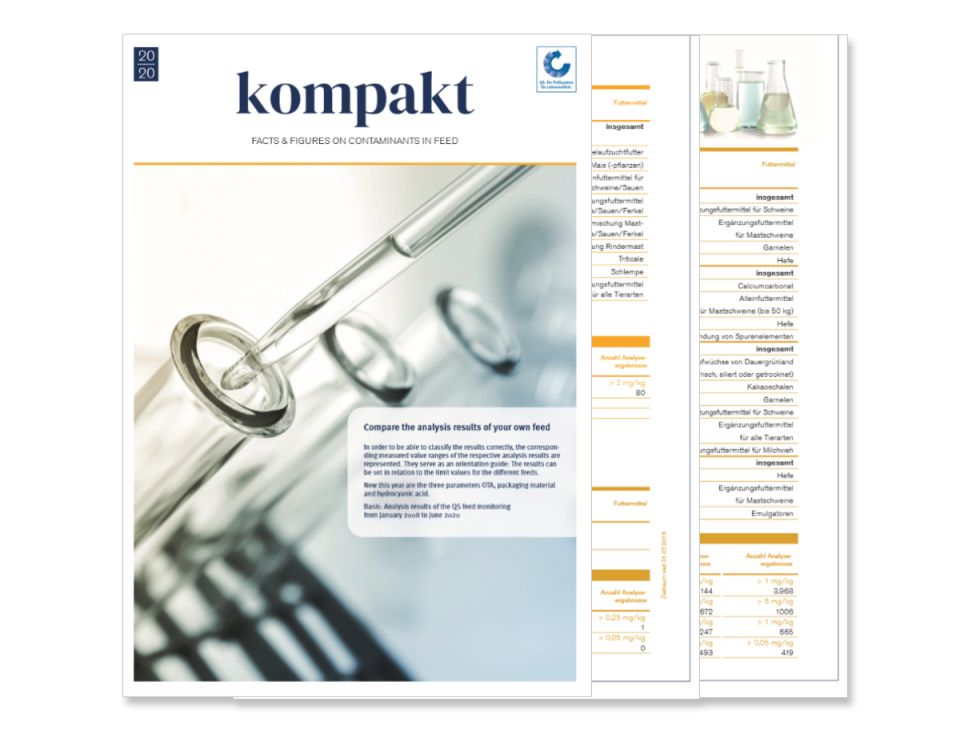 Feed Monitoring - Facts and figures on contaminants in feed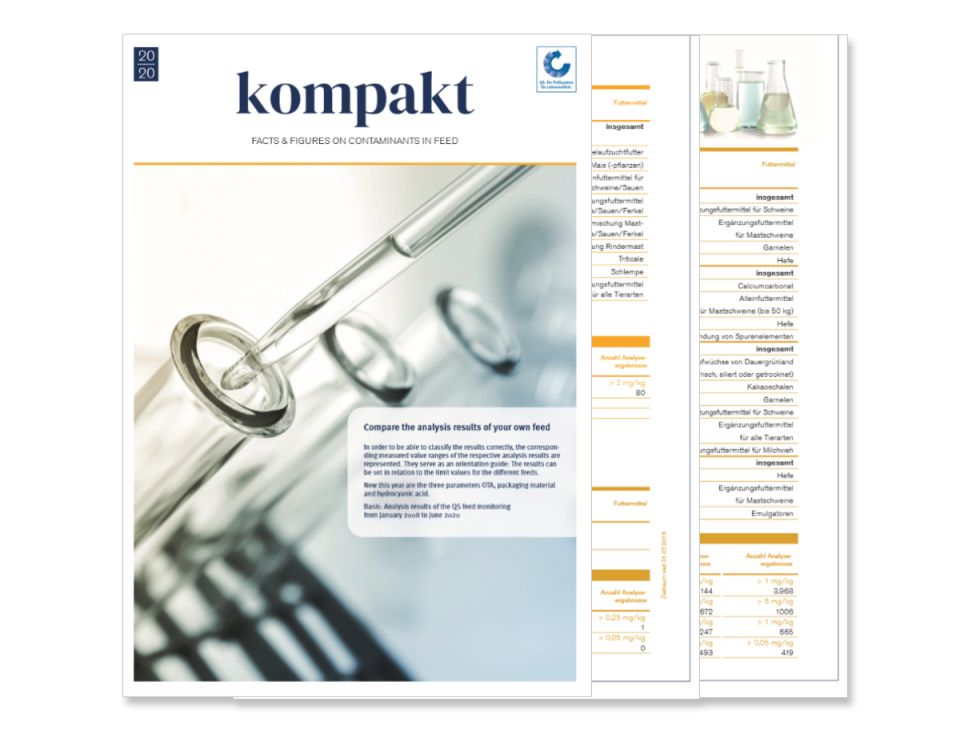 Today, QS feed monitoring can draw on an impressive database of over 4 million analysis results. In the following PDF document kompakt - Facts and figures on contaminants in animal feed we have evaluated the current results on contaminants in animal feed. The evaluations can be used, among other things, to compare the analysis results of our own animal feeds.