On November 19th , the four organizations AIC, GMP+ International, OVOCOM, QS signed a Memorandum of Understanding (MoU) with OQUALIM in order to continue the work towards...
Press releases
If you would like to be included in our press distribution list and receive information via e-mail, contact us!
You can find an overview of our press releases here.
---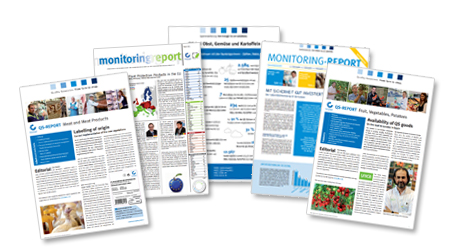 Media Catalog
Are you looking for information on QS? Our publications provide an excellent overview of the QS scheme and always keep you up to date.
Fairs, Events and Conferences
QS takes part in many annual events and participates in trade fairs and specialist conferences. Lecture symposiums are staged on topical core issues.
QS-Report
Meat and Meat Products
Fruit, Vegetables, Potatoes
Point of contact for questions and recommendations