Broker meat and meat products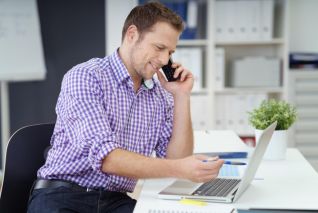 Source: Fotolia
The trade with food is an important component of the value chain of meat and meat products and requires a reliable and broad quality assurance. As a link between single companies brokers therefore hold an important position. With their trading activity, brokers perform an important contribution in the value chain and to guarantee safe food across all stages.
By participating in the QS scheme brokers commit themselves to implement and comply with strict quality requirements. Compliance with temperature requirements to ensure a closed cold chain is a central element. Implementation of strict requirements for labelling and traceability of goods as well as the complete documentation concerning these processes guarantee a high food safety. The requirements are monitored regularly in audits which are conducted by independent and qualified auditors. By participating in the QS scheme, brokers ensure a certified quality assurance controlled by independent organisations and by that the provision of safe and high-quality goods.
Participate in the QS scheme
If you would like to participate in the QS scheme as a broker, at first you need to register in the QS database. To this you choose an approved certification body that should organise your participation in the QS scheme. The certification body also conducts the initial audit and enters the audit results into the QS database. After passing the initial audit the QS scheme agreement will be sent to you for signing it. After concluding the agreement in a last step you will receive the QS eligibility of delivery into the QS scheme.
Point of contact for questions and recommendations