Responsible handling of animals
In a closed supply chain, it is consistent that transport companies who transport cattle, pigs or poultry in the QS scheme must also have QS approval.
In the transport of livestock, the safety and welfare of the animals have top priority, and the considerate and humane treatment of animals during transport is all-important. In addition, care is taken to ensure that all transports are carried out by qualified personnel and are properly documented. The vehicles used must comply with the national and EU regulations on livestock transport.
Relevant documents
You can find the documents for your participation in the QS scheme here:
---
Participate in the QS scheme
If you are a livestock transporter and would like to participate in the QS scheme, contact a coordinator. He will advise you on all questions relating to the QS scheme and is your first point of contact. He will help you with registration and organise the audits.
If you work exclusively for a single abattoir (1:1 delivery relationship), then you can participate in the QS scheme via the abattoir. In this case, the abattoir is your first point of contact.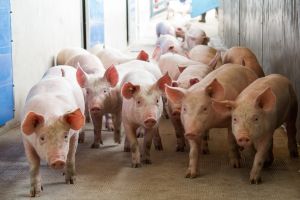 Point of contact for questions and recommendations