Traceability systems and quality assurance measures build trust, as consumers attach a great deal of importance to the origin and safety of meat and meat products. Butchery businesses therefore implement quality assurance measures and ensure full traceability of all goods they procure. QS supports them by providing practice-oriented requirements that are summarised in well-structured guidelines and checklists.
By participating in the QS scheme, butchery businesses confirm that they arrange for all processes to be inspected by independent bodies. This builds trust and is also an important selling argument.
Relevant documents
You can find the documents for your participation in the QS scheme here:
If you are a butchery business and would like to participate in the QS scheme, contact a coordinator. He will advise you on all questions relating to the QS scheme. He will help you with registration and ensure that your business is inspected by qualified and independent auditors.
If you are interested, choose a QS-approved coordinator from our list. He will then conclude a written declaration of participation with you.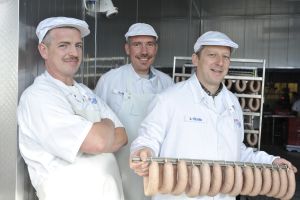 ---
Recognition of other standards
QS certification is recognised by many international standard owners. Conversely, QS also recognises other standards in the supply chain.
Click on the following link to find out which schemes you can deliver into based on your QS certification and which standards are recognised by QS.
---
Point of contact for questions and recommendations